KATHARINA PHONO MM/MC I
Phono tube preamplifier
---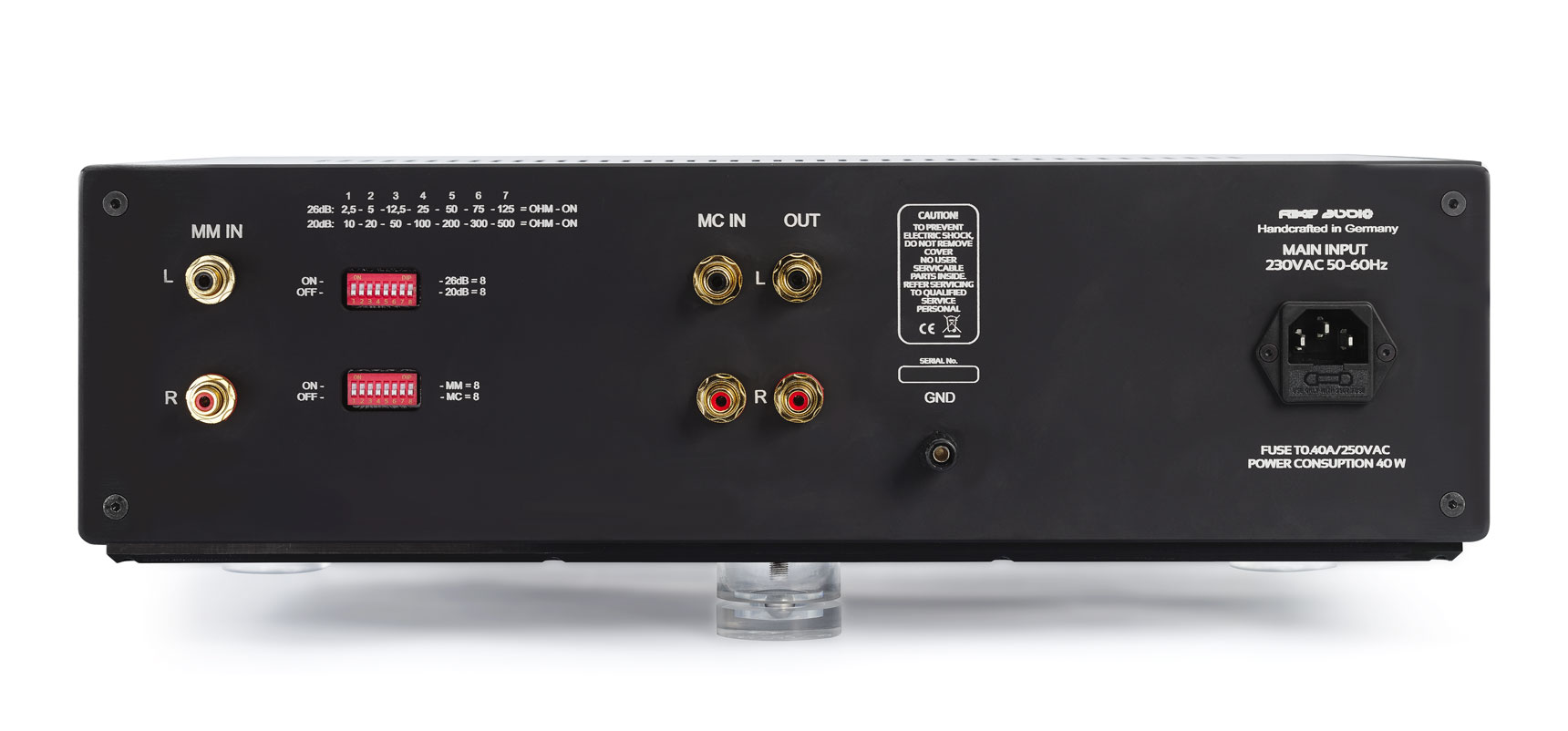 Katharina Phono MM/MC I - The flagship phono amplifier from Rike Audio
This exceptional phono stage inspires with a sensational, dynamic attack, wide bandwidth and bass of the absolute top class.
Outwardly a timelessly simple design, the true construction effort becomes apparent when the chassis is opened:
thick struts at the top and bottom, as well as the parasitic resonance rejection concept based on aluminium plates of different thicknesses.
Even the smallest details have been thought through in this phono unit.
This also applies to the many foot options, with which one can not only optimally adapt the unit to the installation location and the chain, but also, to a certain extent, realise one's own listening taste.
Category: MM + MC phono tube preamplifier
Inputs: 1 x MM (can also be operated with external transformer!), 1 x MC (RCA/Cinch)
Output: 1 x (RCA/Cinch)
Input impedance: 47 kOhm (MM), 1 - 500 Ohm (MC)
Gain factor: 41 dB (MM), 61 dB or 67 dB (MC)
Bandwidth: 15 Hz - 80 kHz
No negative feedback
Hand-wound in-house transformers and capacitors
Over 200 setting options for the parallel resistor via DIP switch
Great flexibility thanks to switchable MC gain (+20 dB or +26 dB)
oversized four-stage power supply unit
hard gold-plated input and output terminals
contact-safe ceramic tube base
Tube configuration: 4 x 6HM5 (EC900), matched, warranty extended to 30 months if registered within 30 days of purchase.
Finest craftsmanship made in Germany
Warranty: 24 months