PRICES FOR THE AUDIO CAPACITORS MY CAP, S-CAP 2, Q-CAP 2 AND Q-CAP 3
in 2023
PRICES FOR OUR AUDIO CAPACITORS in 2023
 
Dear customers,
despite constantly rising purchase prices for preliminary products as well as increased distribution costs, we have decided to keep the sales prices for our audio capacitors MY CAP, S-Cap 2, Q-Cap 2 and Q-Cap 3 stable in the new year due to the great interest of our customers.
 
Yours, Georg Arsin
 
MY CAP S-CAP 2 Q-CAP 2 Q-CAP 3
Q-CAP 4 • PAPER COPPER FOIL OIL CAPACITOR - 1000 VDC
By the end of 2022, the new Q-CAP 4 capacitor will be available in capacitances from 0.1 µF to 1.0 µF.
ANALOGTAGE at the HIFI STUDIO NÜRNBERG november 11th and 12th 2022
High end in the genes
Analog sound reproduction seems to defy all technical developments. Not only the immense amount of analog sound carriers, but also the fascination for the technology of vinyl reproduction and its still outstanding sound qualities let the market for high-quality turntables and sound carriers even grow for years. EMT, founded in 1940 as Elektromesstechnik Wilhelm Franz, has been committed to the production of professional audio equipment for sound engineering, broadcasting, but also for the demanding hi-fi market since 1950.
If tape once seemed to displace the record from the radio studios, it was the radio DJs who ensured that the technical marvels of EMT were part of the good sound in the large radio studios, where they are still used with enthusiasm today. After an eventful history, it is fortunate that EMT still manufactures turntables, pickup systems and audio electronics uncompromisingly dedicated to precision. At our Analogtage show, we want to bring the legendary manufacturer to life and, together with EMT Sales Sinisa Kovacevic, present EMT's current reference devices, the EMT 928 II with 912 tonearm and 128 tube phono preamplifier.
Georg Arsin, founder and mastermind of the Fürth-based tube specialist Rike Audio was also an enthusiastic user of EMT studio drives during his time as music editor and presenter at WDR and MDR. At the Analog Days he will provide us with his tube phono preamps Katharina and Natalija as fellow players and will personally answer questions about his devices. In addition, there will of course be a number of high-quality and fascinating devices for the playback of records from our program to hear, such as the laser-assisted record centering device ES-001 from DS Audio. Experience how big an error of 0.2 mm can be!

We are looking forward to your visit: Friday November 11, 2 p.m. - 7 p.m. • Saturday November 12, 10 a.m. - 4 p.m
HiFi Studio Nürnberg 2.0 GmbH, Krelingstrasse 53 (Eingang Schweppermannstraße), 90408 Nürnberg
Further information and registration via the HiFi Studio Nürnberg contact form or by phone +49 911 36 77 1900
Rike Audio MY CAP • High-End Audio Capacitor
Our new aluminium-mylar-rike-special-oil capacitor is in production.
After years of development work, the new Rike Audio capacitor is ready for production. It is a real high-end audio capacitor at a very reasonable price and is therefore suitable to refine any loudspeaker or amplifier project.
With a dielectric strength of 1000 VDC, this capacitor is also suitable for tube amplifiers with very high voltages.
Rike Audio is the only capacitor manufacturer in the world that produces eco-friendly capacitors and uses suitable materials that do not harm people and the environment.
Rike Audio Turntable model JOY TT1
The new JOY TT1 turntable is in production.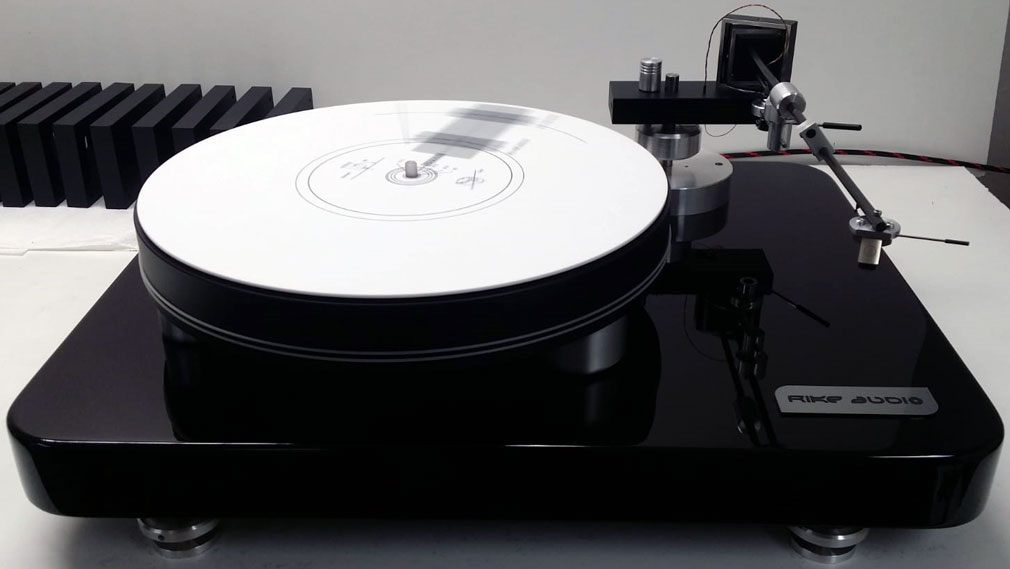 Natalija Phono
III

– Genuine world-class performance
Romy 20SE - Integrated Single Ended Triode Line Amplifier
New tube integrated amplifiers and phono pre-amplifiers in production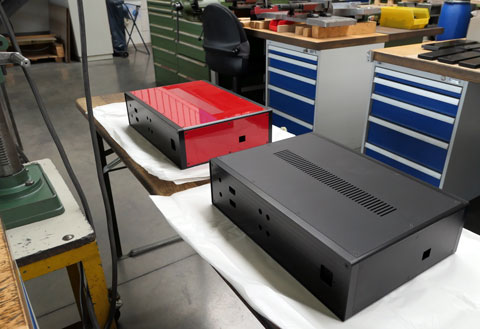 New phono preamplifiers:
• Natalija Phono III
• Natalija Phono III signature
• Sabine Phono II
New integrated amplifiers:
• Lilli 12SE - tube amplifier with GU50 tubes 12 watts
• Kaja 20PP - tube amplifier 20 watts